About Us
Meet the Team
Our services are provided by highly educated licensed professionals with extensive experience in real estate investments and property management, as well as the related fields of tax and accounting.
Our tax and accounting backgrounds have taught us that it's all about the details, down to the penny. Many property management companies overlook the little details, or ignore what they perceive as burdensome rules and regulations. That's not our style. These kinds of oversights can, and often do, lead to increased expense and liability for property owners. We pride ourselves on the attention we pay to details, which sets us apart.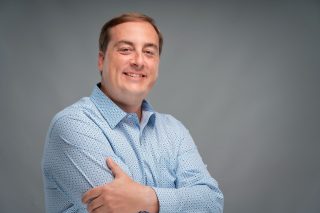 Brad Moody Owner & Broker
Brad is the founder of PMI Wilmington and calls Kure Beach home. He is a licensed real estate broker, and personally works with every investor. He has years of marketing and service experience that he leverages to enhance the experiences of investors and vacationers alike.
As a native North Carolinian, Brad knows the incredible experiences his home state has to offer. He is proud to be an ambassador of those experiences for families across the country.
When not at work, Brad can be found standing over his grill or at one of the beautiful parks on Pleasure Island with his wife and two daughters. He actively volunteers his time and skills across the island. He also loves spending time on the beach or the boardwalks with family and friends.